Welcome to our new Research Center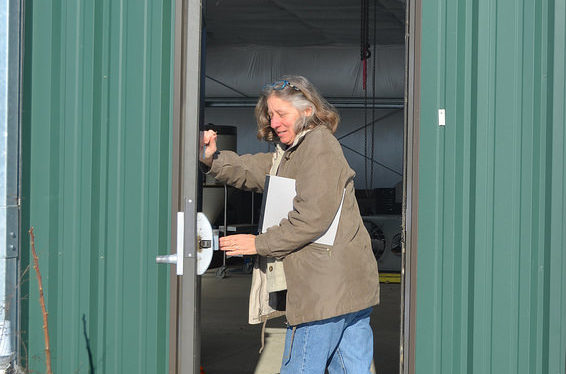 The Rich Earth Institute has been a busy place this past month. On December 26th we moved into our new Research Center located at 355 Old Ferry Road next to the Windham Solid Waste Management District. The 2,000 square foot rental is home to our laboratory and office spaces. The industrial building has corrugated plastic on the southern facing wall filling the space with natural light and natural heat on sunny days. Having open lab space and an office in the same building fits our many needs as we evolve as an institute.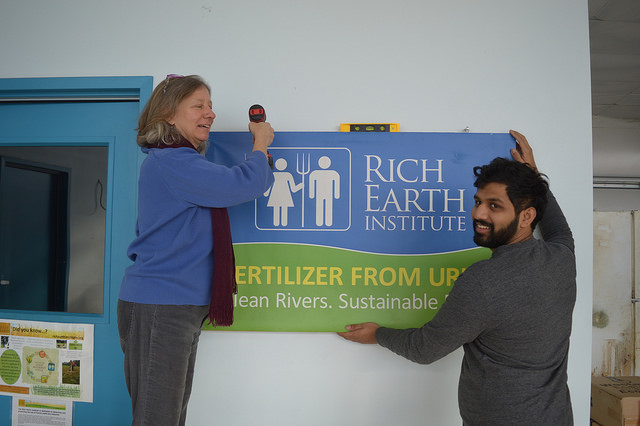 Our future plans for theResearch Center include research, design, and testing of urine treatment technologies as well as fabricating equipment for urine diversion. We plan to use the center for tours and demonstrations of practical installations of urine diverting toilets. The Institute will also be able to use the space to host seminars and give presentations about urine diversion and use as a fertilizer.
We are so thankful to the many people aligned with our mission who donated to our annual appeal. We are just about half way to our goal and the donations are still trickling in. This has made for a smooth transition into our new space. The Institute would like to give a special thank you to Carl Noe for donating his time and skills troubleshooting electrical issues and Internet set up at the Research Center (and also installing a shut-off valve at the 44 Fuller Drive depot). The Institute staff is excited to share the many new developments this new space will allow us and also hosting an open house in the spring!