Spring Pump Out 2017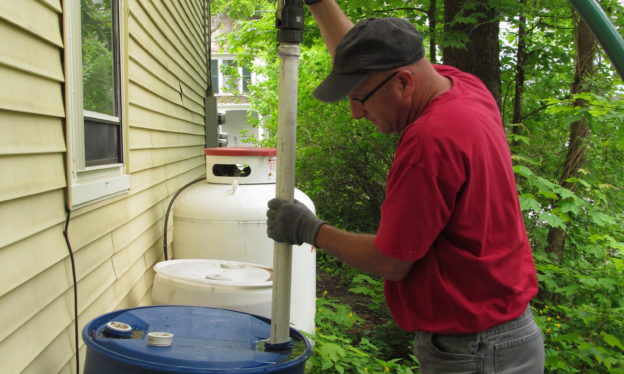 On May 23rd Rich Earth staff Neil Patel and Konrad Scheltema accompanied Seth True from Best Septic for our Spring 2017 Urine Pump Out. Along with our summer intern Sean Jacobs from University of Dayton, they planned their routes and set off to collect the urine that our donors stored throughout the winter. Having two trucks this year gave us the ability to pump everyone out on the same day. Neil and Konrad headed to Westminster, Putney, Dummerston, and Marlboro while Seth and Sean collected in Brattleboro and Guilford.
This year we collected 1,752 gallons of urine from a total of 17 households. Of these households 15 collected in 55 gallon barrels and 2 collected in 275 gallon totes. Collecting this much urine means we saved 54,350 gallons of potable water from being flushed away. After sanitizing, the urine will be used to fertilize almost 2 acres of hay at local farms.
There are so many pieces to the puzzle that makes our Urine Nutrient Reclamation Project successful. Every year that we grow and show how much water we save and how many nutrients we divert from the waste stream validates our efforts to conserve water, prevent pollution, and sustain soil fertility. We are incredibly grateful for our urine donors, the farmers who apply our fertilizer and Best Septic who graciously work with us to make this all happen!