Rich Earth Ecosanitation-Ladies – Culminating Spring Events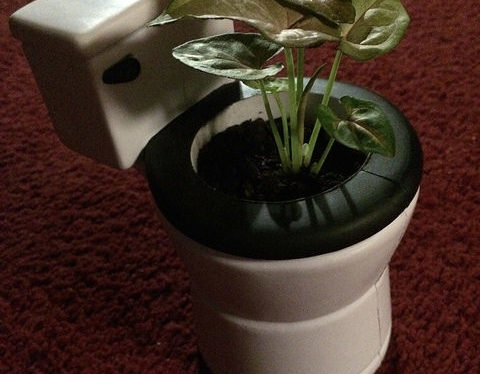 At the conclusion of this academic year – three of our Rich Earth interns completed academic programs and shared their urine diversion related final projects. Congratulations to our Ecosanitation-Ladies, whose work adds momentum towards a sustainable sanitation future!
Catherine Bryars, intern with the Rich Earth Institute from 2013-2014 while a student in the Regional Planning program at University of Massachusetts, defended her thesis: "Planning and the Sanitary City". Her thesis outlines the history of the planning profession and its relationship to the infrastructure of sanitation and sewage treatment. She also compares and contrasts two US eco-sanitation pilot projects; Rich Earth's Urine Nutrient Reclamation Program and Falmouth's Eco-Toilet Project in Cape Cod.
Nina Levison, intern at Rich Earth in 2015-2016, and recent graduate of Hampshire College, completed her year-long Division III project, "Urine as Resource: Phosphorus Recovery through Urine Diversion." Her final presentation, a literature review and report from her experience conducting social research with Rich Earth, was attended by friends and family, and by Kim. Nina graduated this past weekend and will be spending the summer working for a solar company in Greenfield, MA, while continuing her work with the Institute throughout the summer.
Emily Hlavka, intern through SIT Graduate Institute at World learning, completed her on-campus portion of a MA in Sustainability with a focus on social innovation. She supported Kim with a variety of administrative tasks and is heading to Nicaragua for a practicum working with sustainable development projects in coffee cooperatives. She plans to return and possibly expand her recent paper on the social acceptances and hindrances of urine diversion–a discussion of the needed shift in discourse in the Global North and South–into a capstone thesis project. Emily recently received the SIT Sustainability Ambassador award.
At the Institute, we are proud to be mentors for new leaders in the global movement to solve the sanitation crisis. As we grow, we are having more contact with students from colleges and universities around the country. In addition to the three women featured in this post we have hosted intern Gabe Amrhein from Antioch College, Ohio and Neil Patel from the University of Massachusetts who is now a Research Assistant with the Rich Earth.
We look forward to hosting Rommel Valdez, biotechnology engineer and environmental activist from Ecuador, for two weeks this summer.