Fertilizer field trials
Research Question: How well does urine work as a fertilizer?
Dates: 2011-present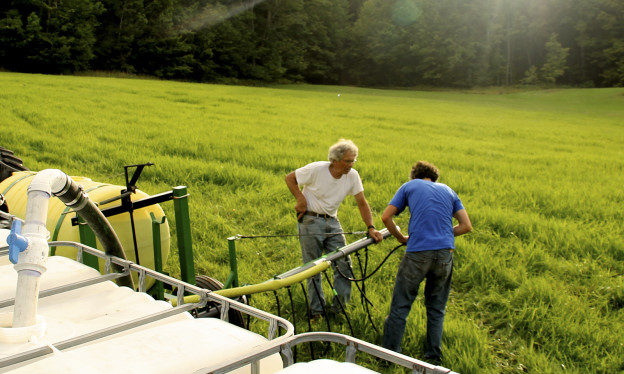 With support from the USDA SARE program, the Institute has conducted four seasons of field trials using urine to fertilize hay. These trials have demonstrated that hay fertilized with urine can produce yields on par with hay fertilized using synthetic fertilizer. Furthermore, fertilization with pure (undiluted) urine had no apparent adverse affect on the grasses studied, contrary to conventional wisdom that pure urine was too strong for direct application. There was no significant difference in yield between hay fertilized with pure urine vs. a urine/water mix, demonstrating that hay is not harmed by exposure to pure urine at agronomically appropriate application rates.
Details can be found in these project reports:
Final report from 2013 SARE grant project
Final report from 2014 SARE grant project
Final report from 2015 SARE grant project