2016 Urine Diversion Summit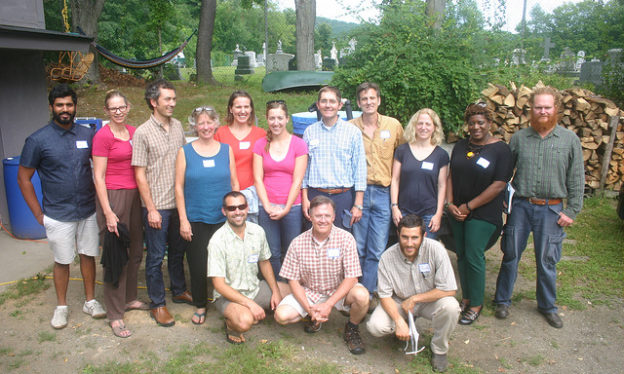 2016 Urine Diversion Summit is about to begin at the Rich Earth Institute.
This year over 30 people from around the country will gather on August 18 and 19. in Brattleboro at the Marlboro Graduate Center for one day of informative and innovative presentations and a second day of collaborative group work. We will celebrate our accomplishments, learn about new and upcoming technologies, discuss ways to address  current challenges to wide-scale adoption of new waste management strategies and collaborate on future possibilities in the push towards taking urine out of the waste stream.
A sample of some of the presentation includes Hilde Maingay and Earle Barnhart from the Cape Cod Eco-Toilet Project, Matthew Lippincott from ReCODE, Lillian Volat from CEWAS, and Ali Gagnon from Hampton Roads Sanitation District in Virginia Beach, Virginia.
Among the research presentations scheduled are Heather Goetsch, University of Michigan, and Rachel Mullen, University at Buffalo, who will talk respectively about the fate of microorganisms and pharmaceuticals when urine-derived fertilizers are applied to edible crops, and Tatiana Schrieber who will present the Rich Earth Institute's social research. We will also visit one of our participating farms for a urine fertilizer application demonstration. We are preparing for two exciting and packed days of learning, networking, and collaborating as we visualize the realities of closing the food nutrient cycle.
This conference is being supported by a generous grant from the Windham Foundation.