Donate Urine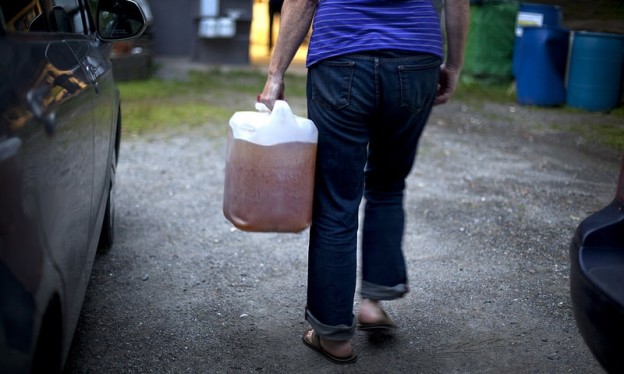 The Rich Earth Institute depends on dedicated urine donors to provide the raw materials for our research. Our work would not be possible without the generosity and the willingness of these donors to bring us their liquid gold.
It is easy to make your own contribution to this innovative project. Just fill out the form below with "urine donor" in the subject line. Then check out these instructions for collecting urine odorlessly and pleasantly. We can provide containers and collection equipment described in the instructions.
We also can help you install a urine-diverting toilet connected to a tank in your basement. When your tank is full we will arrange to come pump it out for you, saving you a trip to our Urine Depot! If you would like to know more about this option, please let us know.
Here is what some of our donors have to say:
I love this project! I love not wasting water for flushing toilets.. I love that you guys transform my "waste" into your/ the community's "resource".
(I like) contributing to hard science and being a part of groundbreaking work.
(It's wonderful) knowing that I am participating in something that is potentially shifting the paradigm of how we manage human waste.