UD Summit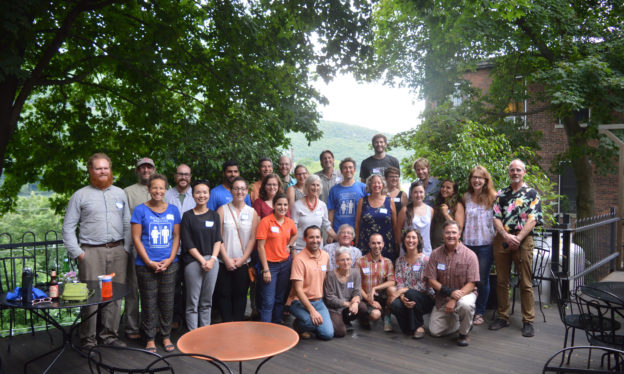 The Rich Earth holds an annual gathering to advance urine recycling through connection and collaboration.
A growing national team of experts is building momentum in this emerging field of study and practice. In order to showcase the latest developments, to begin new collaborative projects and to share the enthusiasm and vast creative energies of entrepreneurs, engineers, researchers and practitioners, Rich Earth hosts an annual Urine Diversion Summit.
In 2015 there were 15 participants gathered in the home of the Institute. In 2016, with grant support from the Windham Foundation, we added a second day to the event and 33 people gathered at the Marlboro Graduate Center. The 2017 Urine Diversion Summit is scheduled for August 17 and 18. We are preparing for an even larger group with more international participation. Because urine diversion relates to culture, social habits, water quality, resource conservation, agriculture and more, we invite representatives from a variety of fields to attend.
This conference focuses on technical innovations, regulatory and policy challenges, economic implications, social barriers, environmental impacts and more. Short, individual presentations allow everyone to showcase their work. Rich Earth provides a full tour of the operations of our Urine Nutrient Reclamation Project. This year, breakout groups and full group discussions allowed us to create a timeline to identify milestones which will move us all towards a shared vision of closing the nutrient cycle through urine diversion.