UD Summit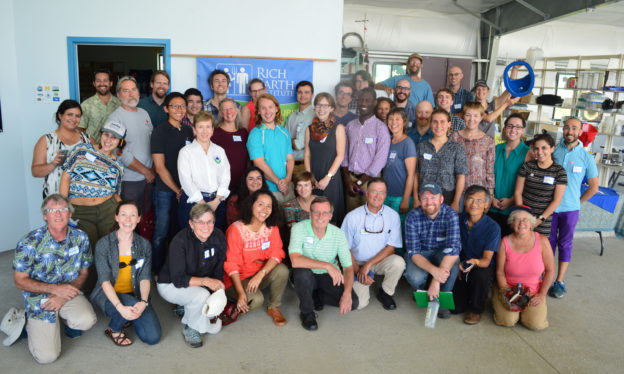 The Rich Earth holds an annual gathering to advance urine recycling through connection and collaboration.
A growing national team of experts is building momentum in this emerging field of study and practice. In order to showcase the latest developments, to begin new collaborative projects and to share the enthusiasm and vast creative energies of entrepreneurs, engineers, researchers and practitioners, Rich Earth hosts the Urine Diversion Summit.
This conference focuses on technical innovations, regulatory and policy challenges, economic implications, social barriers, environmental impacts and more. Short, individual presentations allow everyone to showcase their work and Rich Earth provides a full tour of the operations of our Urine Nutrient Reclamation Project.
In August 2017 there were 42 participants gathered on the School for International training campus of World Learning. With grant support from the Crosby-Gannet and Dunham- Mason funds of the Vermont Community Foundation, we included our keynote speaker, Dr. Tove Larsen of EAWAG, and the webinar linked below. Representatives from a variety of fields attend the event and if you are interested in attending the next Urine Diversion Summit, please contact us.