Water Services Trust Fund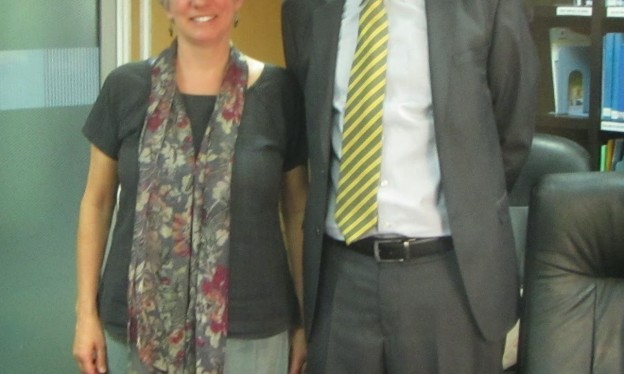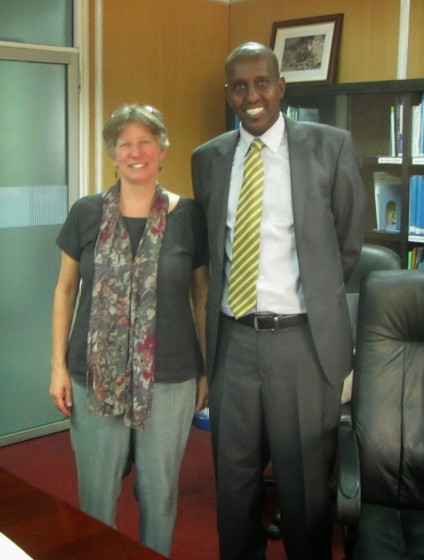 Just moments after meeting, we knew we needed a photo together.
Today I met with members of the sanitation team at WSTF. The Water Services Trust Fund, Kenya, was established under the Water Act, 2002 with the mandate "to assist in financing the provision of water services to areas of Kenya which are without adequate water services." They receive and utilize funds from governments all over the world.
Standing next to me here is Ismail Fahmy Shaiye, the new CEO. He did not know I was coming today, but his eyes got big when I said I was from Vermont. So did my eyes when he told me, "I went to Vermont Law School!" Can you believe it? He is an Environmental Lawyer and he remembers the Pheonix composting toilets Abe installed at UVM. He decided to sit in on my presentation.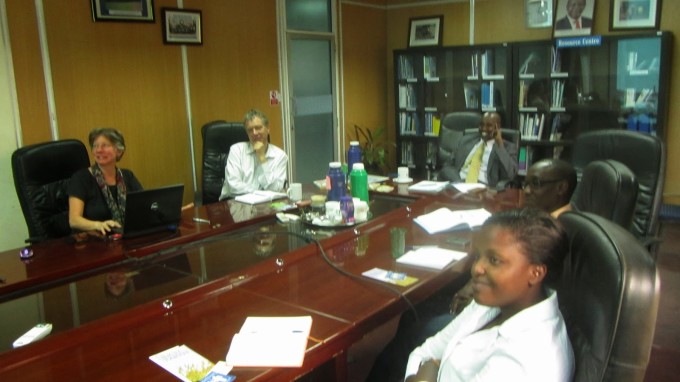 A cup of tea together, our work on the big screen and a great discussion.
This team is just beginning to implement a very large grant from the Gates Foundation to install latrines in several smaller cities in Kenya. They said that it is not too late for them to be hearing about us, and they are very curious and interested in how we could collaborate. I am so proud of our work at the Rich Earth Institute. We can make a significant contribution to help solve this global sanitation crisis!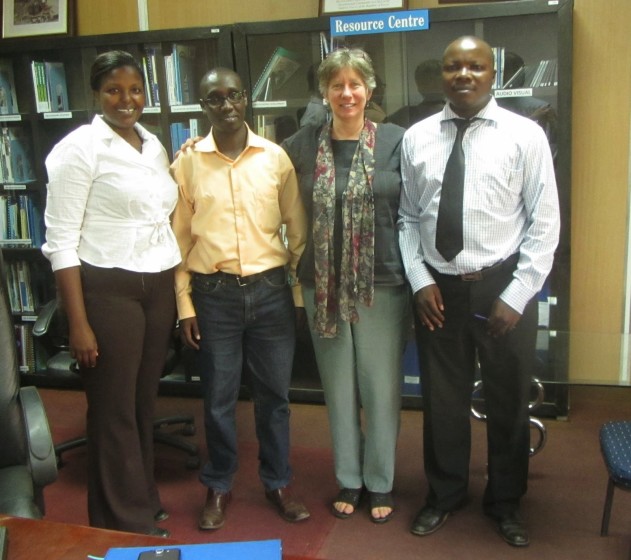 I didn't write down everyone's name (and I can't remember) –
but Simon, on the right smiled after the photo and said,
" We are like a cult….we sanitation people…we understand each other."

What a GREAT day!