Urine Diversion – Moving Ahead!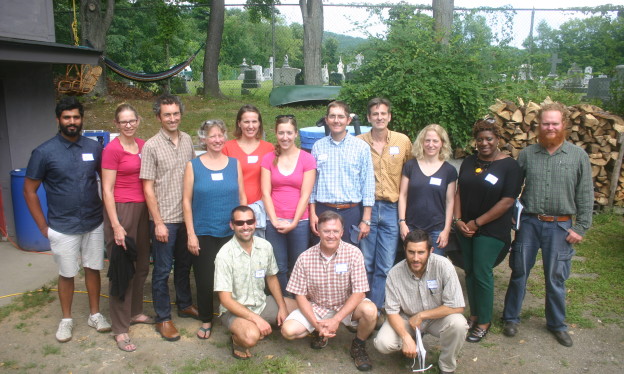 They began arriving Thursday evening;  a team of scientists, engineers and sanitation entrepreneurs for the first Urine Diversion Round Table discussion at the Rich Earth Institute.
Participants traveled from California, Michigan, Switzerland, Maine, New Hampshire, Virginia, Washington DC, and Florida all the way to Vermont for some Green Mountain hospitality and a relaxed, invigorating discussion.
Friday morning activities for the whole group included:
each participant giving a brief presentation to showcase their work
brainstorming a list of other individuals/organizations working in this emerging field to be invited to the next conference
listing perceived barriers that need to be addressed in order to move ahead in the US with more pilot projects, more funding, more research and case study analysis
In the afternoon, we broke into four groups to discuss and report back about:
regulation and public policy
public perception and communication
practical implementation and infrastructure
agriculture and farmers' needs
Although a few folks had to catch flights and leave before dinner, the rest of us shared a meal and talked together late into the evening. It was great to have this opportunity to report on our research findings and consider the many possibilities for future collaborations. Now that we have met each other, we know who to turn to share ideas and for collegial support.
Plans for a second expanded conference in August of 2016 are already underway!