Research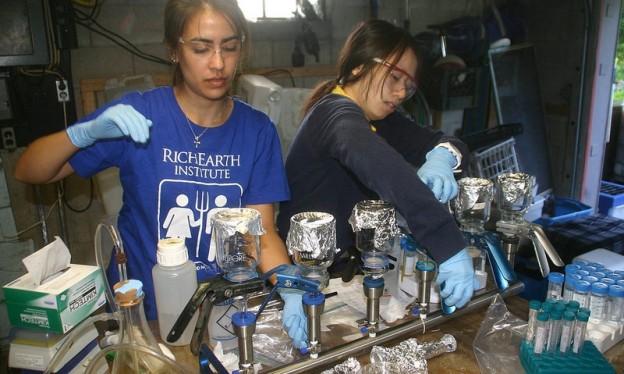 The Rich Earth Institute conducts original research examining the safety and efficacy of using urine-derived fertilizers in agriculture.
Current research projects investigate:
The value of urine-derived fertilizer for growing hay. Since 2012, the Institute has been applying sanitized urine to hay fields and quantifying the crop yield. The primary research goal has been to determine whether it is necessary to dilute the urine with water before application, to avoid injury to the crop. In 2014 we found no statistically significant difference in the yields of hay fertilized with diluted urine, undiluted urine, and synthetic fertilizer.
The effect of pharmaceutical residuals in urine on crops, soil, and groundwater. In partnership with the University of Michigan, University at Buffalo, and the Hampton Roads Sanitation District, the Rich Earth Institute is studying the presence and persistence of a wide variety of pharmaceuticals when urine-derived fertilizer is used for growing fresh vegetables.
Methods for processing urine to increase its value as a fertilizer and reduce storage costs. Because urine contains so much water, it can be expensive to transport and store, and labor intensive apply to farmland. The nitrogen in stored urine is in the form of ammonia, which is prone to evaporation and requires special handling during fertilizer application. To counter these challenges, we are experimenting with innovative methods for stabilizing the nitrogen in urine, as well as adapting reverse osmosis equipment (used by boaters to make drinking water from seawater) for use in producing a concentrated fertilizer product.