Last day of meetings!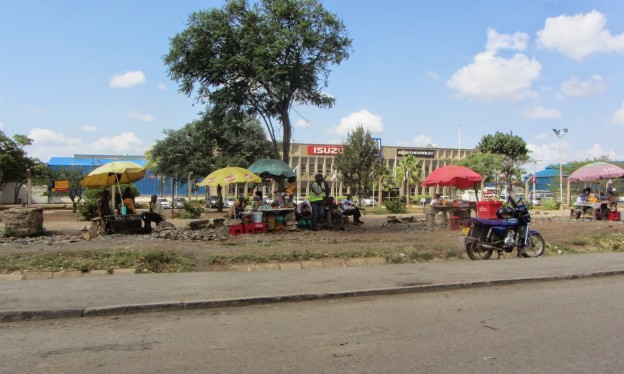 Today was my last day of meetings and I showed our powerpoint three times – one time in a taxi to Asad Mahmood from FINCA organization. It was the only time we could meet so we shared a taxi ride to Sanergy and talked on the way. Asad called another local person to connect us, so I then had a 4:00 meeting as well….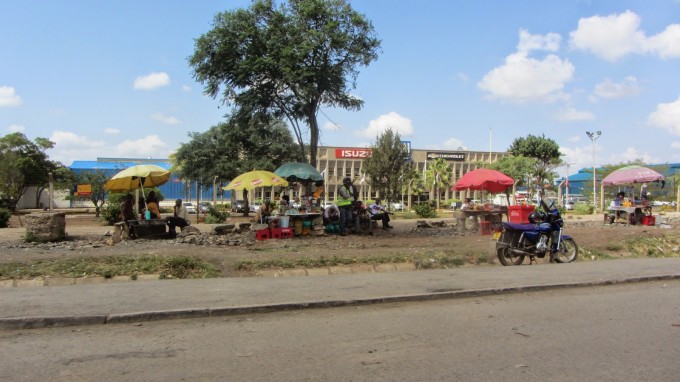 Just taking shots out the window…

I have been able to speak with Mike and Gabriel about every day or every other day. I have really appreciated this. As a Peace Corps volunteer in 1983 in the Kalagari dessert- I used to wait 6 weeks for a letter! Whew – and now we are connected instantly. What would our grandparents have thought of this! It will probably not be so easy to post on this blog or talk to my family when I get to the village tomorrow afternoon. I have to get up at 5 AM to pick up William and all of our bags (remember the things we are taking too Kitere) and we board the bus at 9 AM.

But today: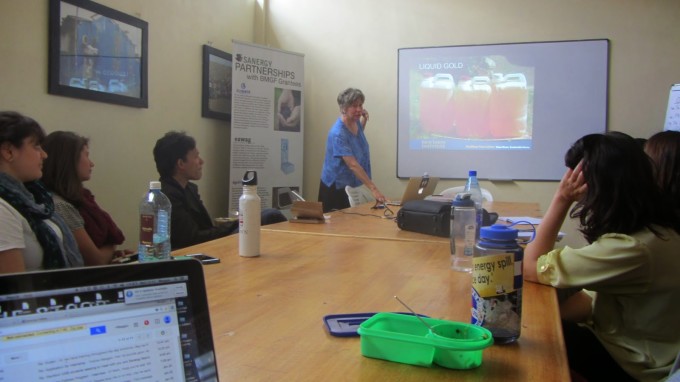 Our liquid gold cubies were on the big screen at Sanergy (my second visit) and the questions were great! A room full (more than 20) and they were so young…between 25-35 years old maybe. And they are "Peeing the change they want to see in the world"
One toilet at a time ( actually about 60 new Fresh Life toilets made each month)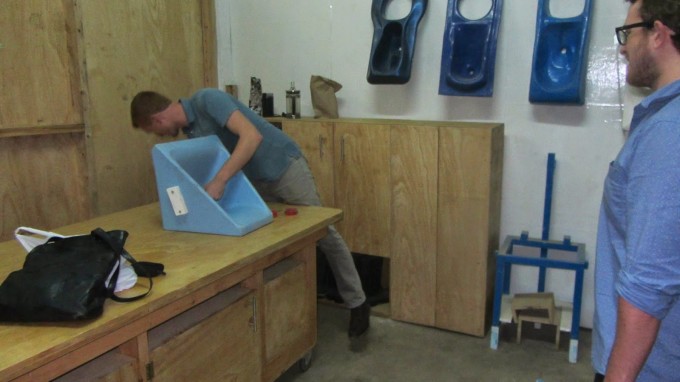 Their design team showed me their latest waterless urinal and wanted to know about our portable urinal design – We all use: the ping pong ball.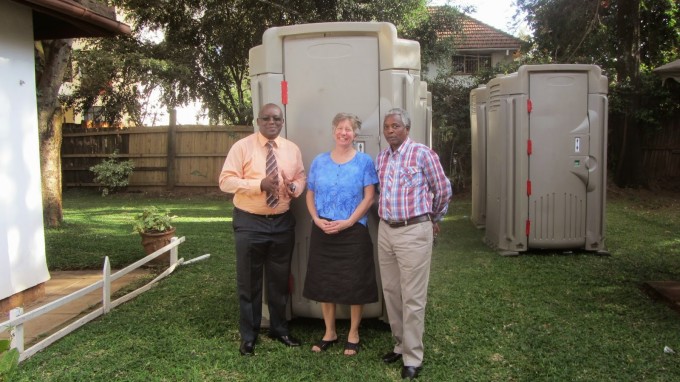 This is David Kuria and Dr. Kamithi Ng'ang'a, founders of EcoTact. We met in the afternoon and in addition to several great toilet designs which they shared with me, they produced a bottle of urine fertilizer and dried urine fertilizer made at the University of Nairobi several years ago. They were primed to scale up with many toilets AND to recycle urine. The issue is funding……….as is often the case.
Now I must get some sleep before the big bus ride tomorrow. This trip has been a bit more than I bargained for. And its all good…..