Rich Earth Recognized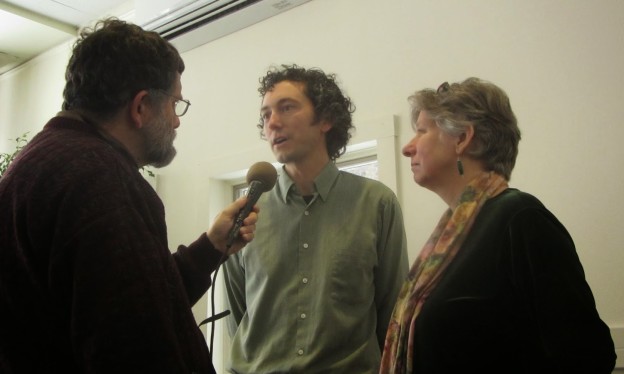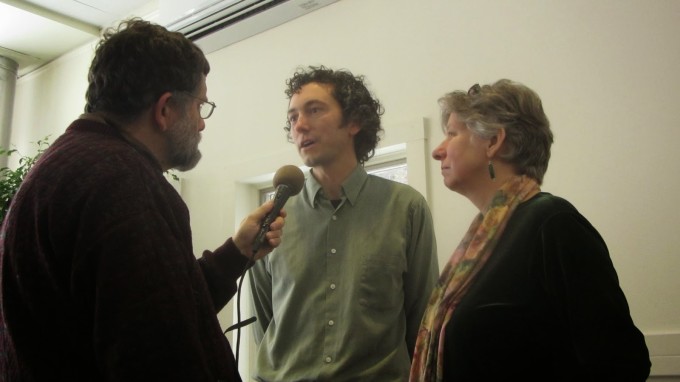 Tim Johnson of WTSA interviews Abe and Kim after the BDCC CEDS announcement.
Tuesday morning there was a press conference at the River Garden for the BDCC CEDS : Brattleboro Development Credit Corporation, Community Economic Development Strategies. Laura Sibilia, Director of Economic Development at BDCC who has been recently elected as a state representative announced the twelve vital projects for 2015. We were chosen as one of these projects. The project proposals will be included in the first annual update of the regions CEDS, as required by the US EDA: United States Economic Development Administration. How about that for a mouthful of acronyms!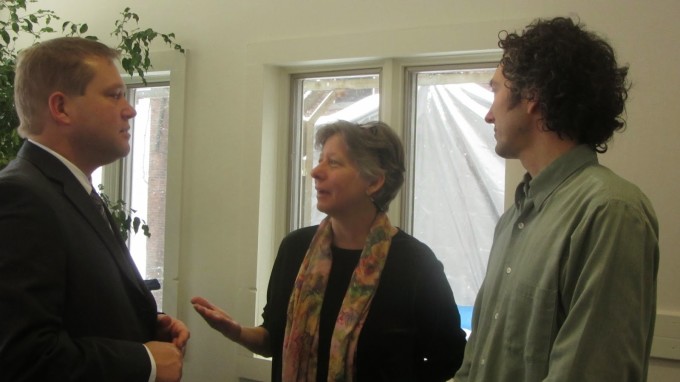 We have a chance to meet Adam Grinold,the new Executive Director of BDCC.
And it snowed all day – soft and constant – white and cold – a dull grey sky : great weather for packing to go to Kenya! I bought 2 more solar powered lanterns, and all of the LED solar keychains they had at Brown and Roberts. William said that these are prized possessions in his village, so now I have a few gifts for my hosts. Almost ready to go…..