Here we go…..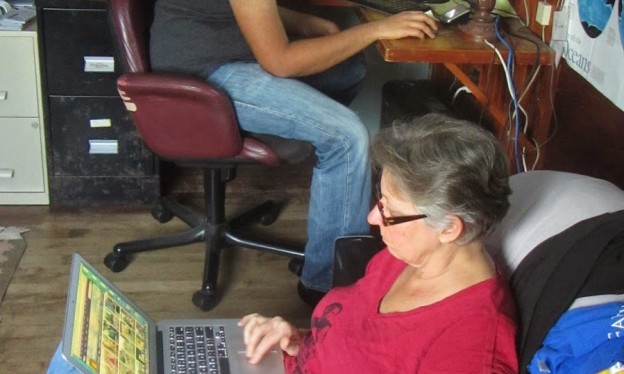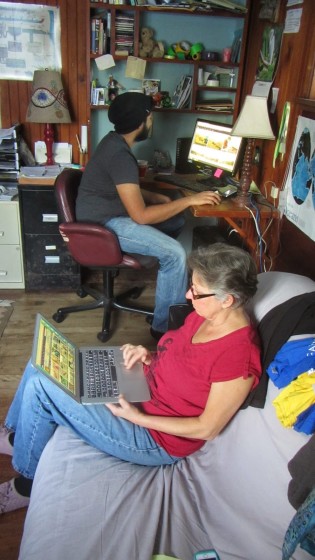 Here we go……
Neil helped me out yesterday with final powerpoint updates. Abe and I talked by phone about concepts and language choices and then Neil executed the details with great finesse. Its a very good presentation.
I hope we can keep Neil with us at the Rich Earth Institute. His help has been critical since June and when we have revenue, he'll have a job if he still wants it. He's got the perfect calmness to match our energies (and anxieties)!
Now William and I are here at the Boston airport with a few extra hours to spare. A big thank you to Mike for driving us in today. We timed it so that he could scoot back out to Vermont before heavy traffic hits in the city.
We took a selfie – I promise this won't happen often on this blog….I'll try for good quality photos.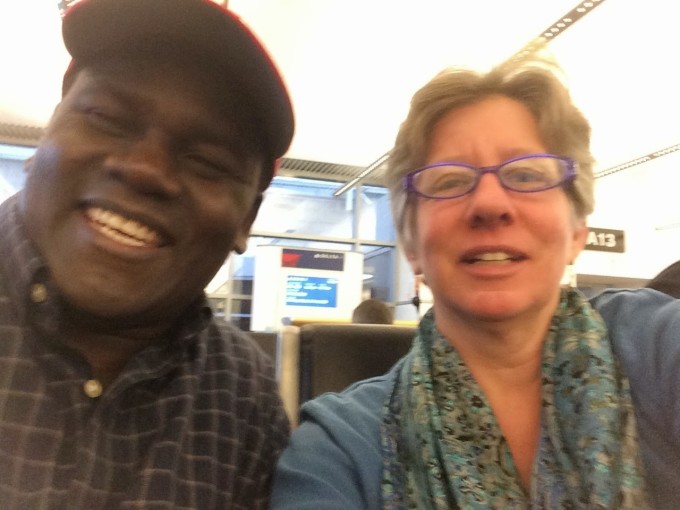 When you travel to a village from the US, you bring as much luggage as you can and fill it all up. We are carrying several laptops, a solar panel, solar flashlights, maple syrup and candy (thanks Konrad!), clothes and shoes for William's family, and so much more. We weighed all the bags this morning and attached the vacuum hose to several special vacuum pack plastic containers William found at Walmart. You can suck the air out of the bags and pack even more!
It is hard to believe that we are on our way…