Environmental Science & Technology Publication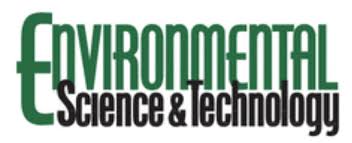 The Rich Earth Institute's first peer-reviewed paper has been accepted for publication and is available online in the Environmental Science and Technology journal. The article titled Urine Bacterial Community Convergence through Fertilizer Production: Storage, Pasteurization, and Struvite Precipitation came out of a 2-year research project studying pharmaceuticals and pathogens through the lens of human health and environmental impacts. The article is the first of several to be published as a result of this work. Currently, the abstract is free, but access to the full article is available at a cost.
The research, in collaboration with several of our partners at the University of Michigan, resulted in the findings that stored urine contains a different community of microbes than does fresh urine. The researchers analyzed fresh, stored and pasteurized urine. The urine was collected at multiple events in different regions of the country. Further analyses of the results will be one of the next areas of research. However, the researchers recommend using aged urine as a fertilizer.
These newest findings connect to previous research conducted by the Institute including: the value of urine-derived fertilizer for growing hay; the effect of pharmaceutical residuals in urine on crops, soil, and groundwater; methods for processing urine to increase its value as a fertilizer and reduce storage costs.