History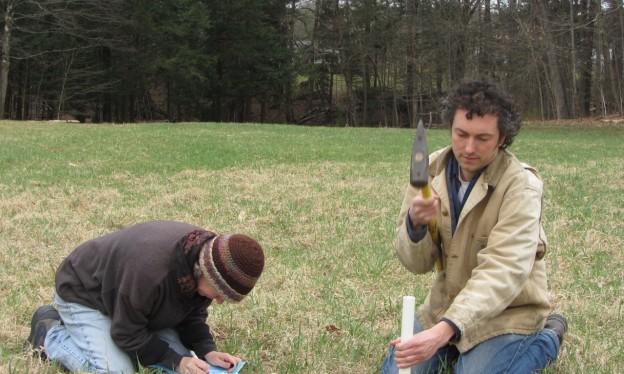 In 2011, Kim Nace and Abe Noe-Hays met to discuss their common interest in composting toilets and ecological sanitation, asking how they could best further the cause of alternative waste management.
Abe had long hoped to create a research institute to delve into the science, technology, design, and agricultural application associated with novel methods for human waste management. They chose to start with a focus on source-separated urine and demonstrate the possibilities of completing the food nutrient cycle.
Within months, they gathered a diverse and talented Board of Directors, held their first meeting and founded the Rich Earth Institute. In 2012, the Institute became a 501(c)3 non-profit with a mission: To advance and promote the use of human waste as a resource.
The Urine Nutrient Reclamation Project (UNRP), the first project at the Institute, was underway. It was and still is the first community scale pilot project in the United States demonstrating urine reuse on local farms.
Pioneers at each step, they applied for state permits, solicited participants to donate urine, and collected and transported the urine to the Fair Winds Farm. They built a solar pasteurizer for sanitizing the urine, collected soil samples, marked plots and experimental strips, applied the treated urine to hay and then harvested.
In the subsequent years, the UNRP has grown beyond the successful  proof- of-concept year and now has many more urine donors, an increasingly robust infrastructure and greater quantities of urine recycled. The Institute is engaged through several research contracts with multiple academic and industry collaborators. The Institute has enjoyed significant local, national and international media attention. Colleagues around the world who are working towards ecological sanitation solutions regularly contact the Institute to learn and exchange information.