3rd Annual Urine Diversion Summit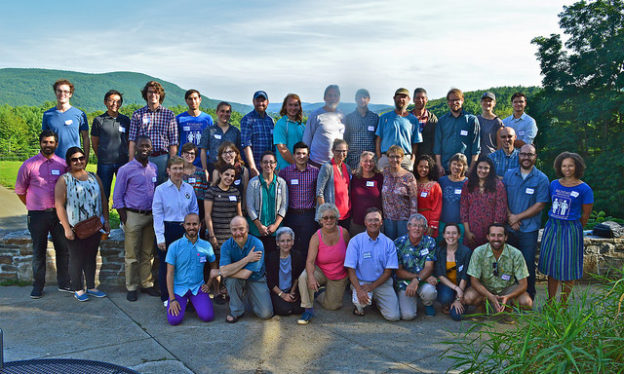 Rich Earth Institute's 3rd annual Urine Diversion Summit was a successful event for advancing this field of work. Over 45 professionals, academics and industry leaders, came together for two days of collaboration and future planning for urine diversion and nutrient recovery. The highlight of the conference was the keynote speaker Dr. Tove Larsen, who traveled here from Switzerland to share her knowledge and expertise of urine source separation. As a pioneer in this field, Dr. Larsen's foundational literature has been a cornerstone to the current work of many Summit participants.  One person said having Dr. Larsen attend was like having a rock star at the conference.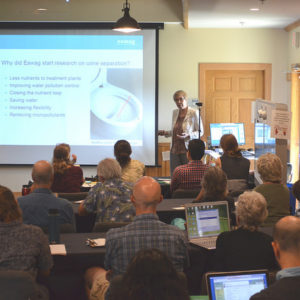 This year was Rich Earth's first time hosting a webinar during the Summit. Dr. Larsen's keynote address, attended online by people around the world in addition to the Summit participants, was followed by questions that invoked rich discussion. Dr. Larsen also spoke to a full house later that evening at our traditional Summit Dinner where local urine donors and Summit participants gathered to share food and tales of their experiences and experiments collecting and using urine as a fertilizer.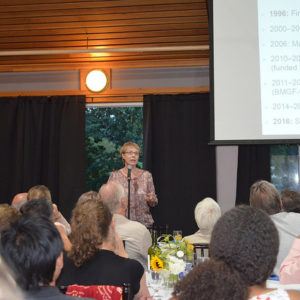 A few highlights of the lightning talk presentations were Ed Brands from University of Minnesota at Morris speaking about his study assessing wastewater challenges, the social research team from University of Michigan presenting information on public perception of urine diversion, and David Cedarholm who showed us that urine is a great fertilizer on suburban lawns.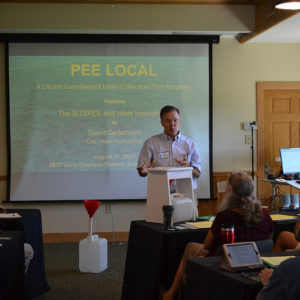 Summit participants also toured our Research Center, Urine Depot and saw a urine application demonstration at Whetstone Valley Farm. Rich Earth is grateful to all of our participants and partners who helped to make this conference successful and inspiring.